Vegan Lentil Joes and Vegan 'Slaw
Vegan Walnut Lentil Burger with Kansas Gold Corn and Air Fried Okra
Air Fried Okra and Vegan Gyros
Poached Egg over Quinoa Roasted Tomatoes and Zaatar Pecans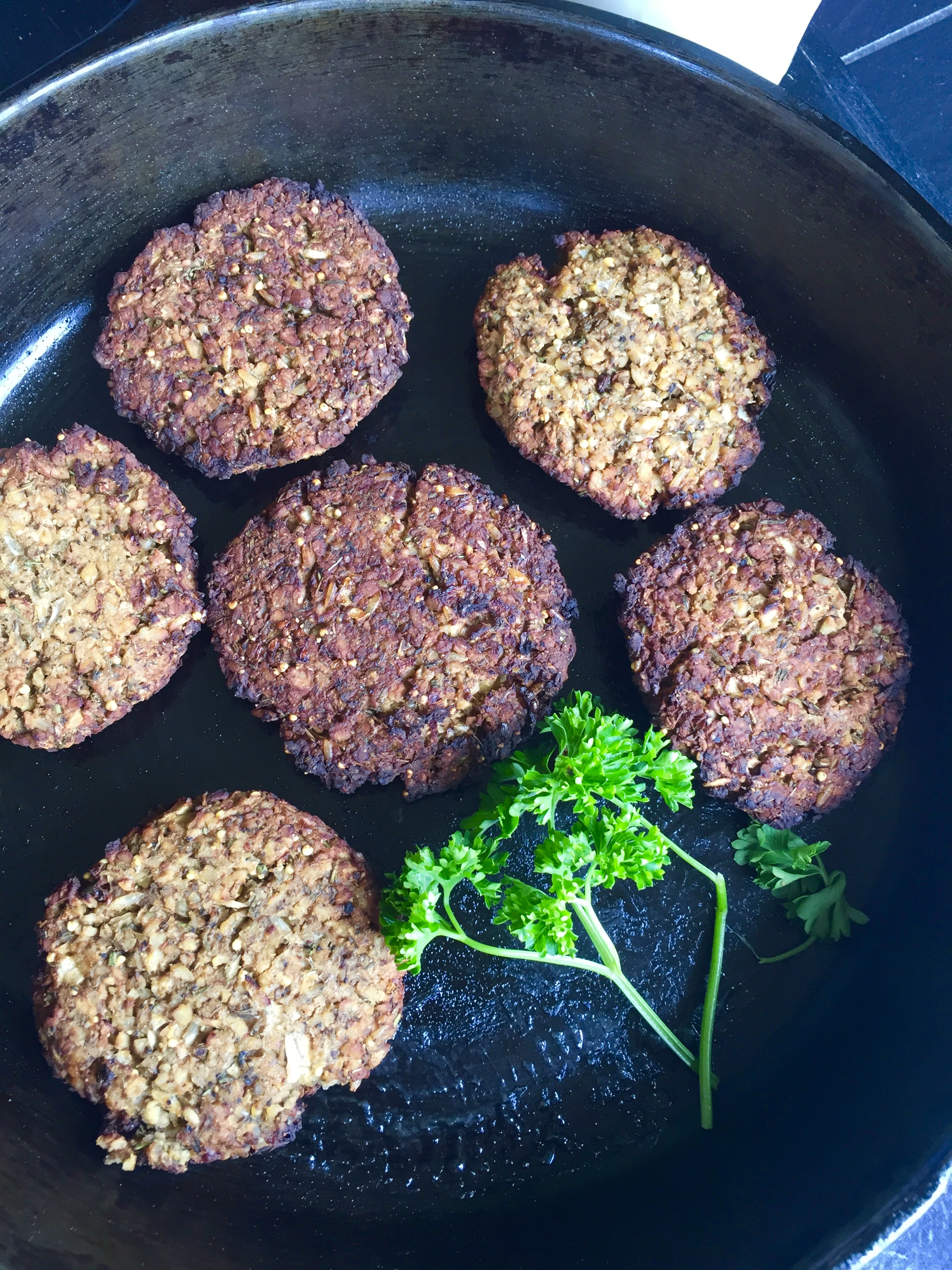 Herbed Quinoa Balls with Fresh Marinara and Zoodles
Banana Dolphin and Grape Snacks for the kiddos
Vegan Italian Chopped Salad
Vegan, GF and Paleo Chocolate Chunk Cookies
Vegan Maple Glazed Rainbow Carrots
Client Meals Packaged and Labeled
Long Grain Brown Rice, Short Grain Brown Rice and Farro, Instant Pot Style
Vegan Stuffed Poblano Peppers with a Smoky Tomato Sauce and Cilantro Lime Brown Rice
Vegan Fruity Cauliflower Crunch Salad
Vegan Roasted Poblano and Jackfruit Tacos with Adobo Sauce
Vegan Gyro "Meat" Using Butler Soy Curls
Salads In Carved Out Jack O' Lantern Peppers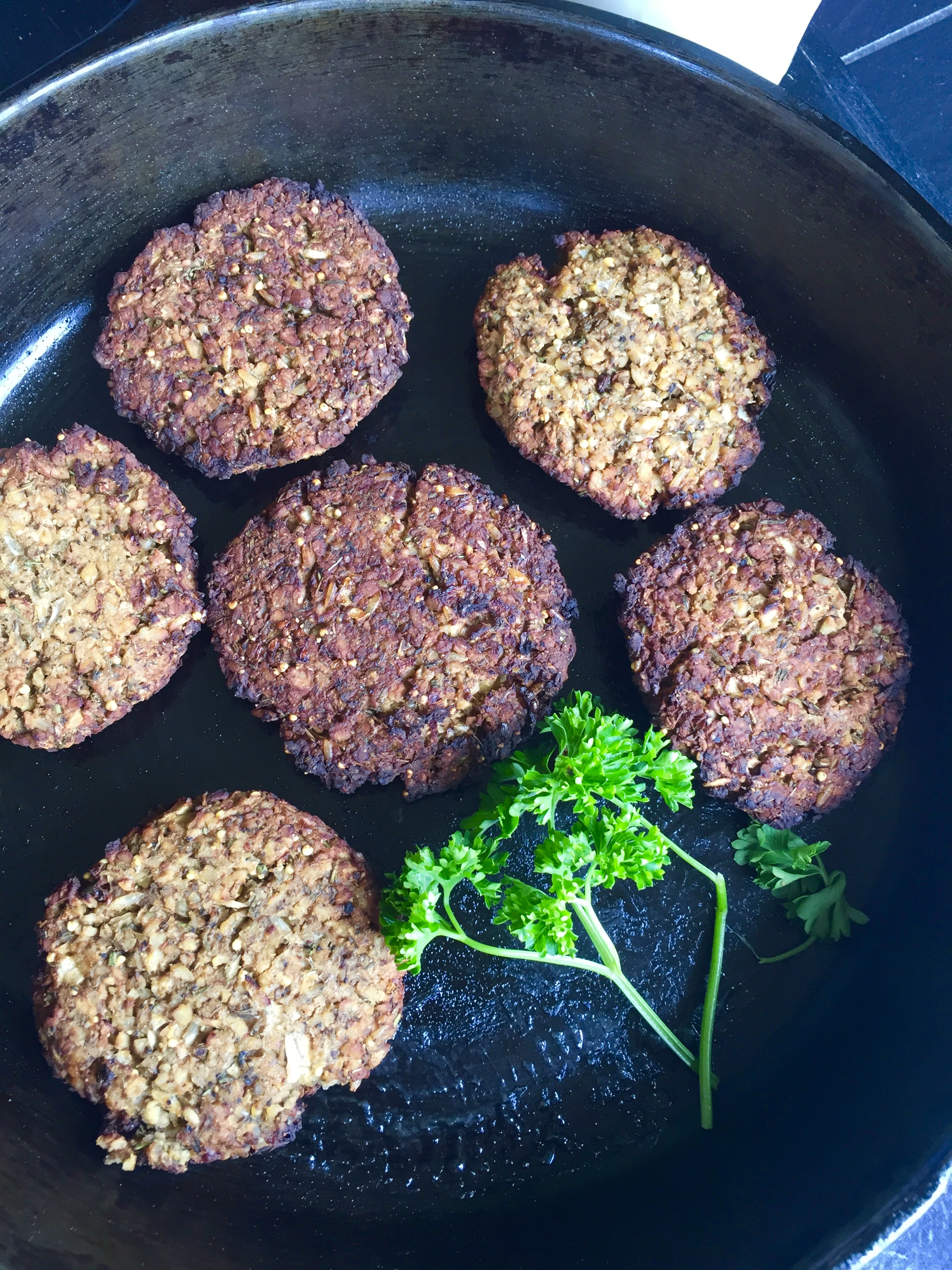 Please note that this menu is not all inclusive. These are just some of the dishes that can be made. Meal plans can be created and/or customized according to your taste or specific dietary needs. We can accommodate most dietary needs (i.e. gluten free, vegetarian, vegan, etc). All of the following items can be ordered fresh or for freezing.
Red Lentil Enchiladas with a Tomatillo Green Sauce - (can be made vegan)
Red lentil enchiladas topped with a tomatillo green sauce made with tomatillos and anaheim peppers.
Spinach Lasagna Rolls
Perfectly portioned individual lasagnas.
Vegetable Pot Pie
Individual potpies made with lots of fresh vegetables.
Lasagna Primavera
Layered with delicate veggies, a creamy sauce and three cheeses, this lasagna captures the freshness of the season dependent upon the veggies used.
Quinoa Stuffed Peppers
Peppers stuffed with quinoa, black beans, spinach and diced tomatoes. Also, the quinoa in these peppers provides whole grain goodness and a serving of protein.
Crispy Quinoa Cakes with Roasted Red Pepper Sauce
Quinoa cakes bursting with sweet potato, sun dried tomatoes, spinach and chopped nuts. Topped off with a delicious roasted red pepper sauce.
Lentil, Mushroom and Sweet Potato Shepherd's Pie
Pleasant savory taste that has a rich, mushroom studded filling tucked under a layer of soft mashed sweet potato.
Vegetables Wellington
Amazing, savory and crispy. Served with a tomato sauce.
Peppered Pumpkin and Potato Ragout
This colorful and savory stew is laced with lots of fiery pepper and is packed with immune enhancing vitamins to help speed recovery from colds and flu.
Veggie Tamale Pie - (can be made gluten free)
This pie is a delicious taste of the Southwest, made with lots of fresh herbs, pinto beans and corn with a topping made of polenta or corn grits.
Tempeh Stroganoff - (can be made gluten free)
In addition to various spices, the mushrooms, tempeh, chard and brown rice fettucine combine to make this a delicious and hardy meal.
Vegetable Lasagna
Meaty eggplant and mushrooms provide substance in this dish, along with zucchini, creamy ricotta, tangy tomato sauce and melted mozzarella to round out the flavors.
Quinoa, Mushrooms and Peas with Miso Sauce
The miso adds savory depth of flavor and is a hearty vegan entree with the addition of baked tofu or tempeh.
African Peanut Stew
Delicious vegan and gluten free stew is made of pantry staples. It's hearty enough to hold up on its own, or can be served with rice or quinoa.
Spinach and Lemon Quinoa Bake (also Gluten Free)
This baked quinoa casserole is bursting with fresh lemon and herb flavors!
Cremini Mushroom Chili
Extra special because it has little portabello mushrooms stewed along with the other vegetables.
Chick'n Quinoa with Spinach and Mushrooms
Savory dish that is high in protein, complex carbohydrates and fiber, in addition to being delicious and satisfying.
Healthy Vegan Quinoa Chili
Hearty and delicious!
Sweet Potato Black Bean Enchiladas - (Gluten Free)
A grain free enchilada, loaded with a sweet and spicy black bean and sweet potato filling.
Stir-Fried Vegetables and Tempeh in Spicy Peanut Sauce
The tempeh adds loads of protein (24 grams) and the veggies can be customized to whatever you want, all topped with a delicious spicy peanut sauce.
Roasted Bell Peppers with Quinoa
Colorful and delicious entree of bell peppers stuffed with mushrooms, carrots, spinach, quinoa and cashews.
Tempeh and Mushroom Stroganoff
Nutty tempeh has a satisfying protein texture that lends itself well to this vegetarian take on beef stroganoff. It will become a new family favorite!
NOTE: Many of the dishes can be made Gluten Free!